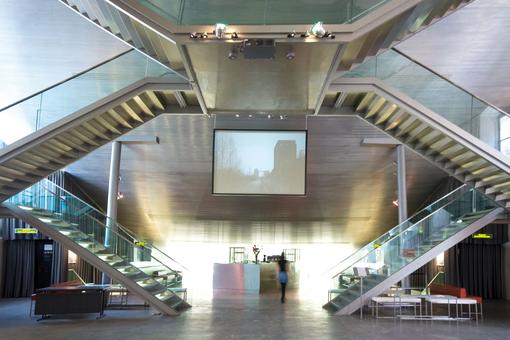 Amanda Piña / nadaproductions
The Jaguar and the Snake is a performance piece inspired by hybrid beings who populate the Amerindian oral and visual imagery. Based on these issues, Amanda Piña, Lina María Venegas and Juan Carlos Palma work on embodying Amerindian iconography, especially focusing on where animal, human and vegetal beings meet, fuse and transform. What other forms of relationships are possible between animals, humans and plants? The performance explores how these concepts are understood in Amerindian terms, creating a visionary world between ancestral indigenous knowledge and contemporary performance art.
Venue
MuseumsQuartier, Museumsplatz 1
1070
Wien
Map
Current Dates
Fri.

26 Apr 2019

,

7:30 p.m.

Sat.

27 Apr 2019

,

7:30 p.m.