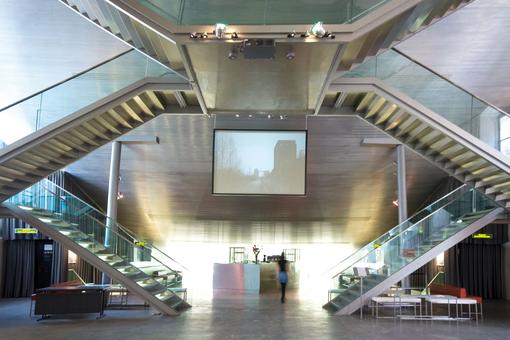 Oleg Soulimenko
A beginning. Something evolves, appears to be coming into existence. Origins challenges the perception patterns of the audience by placing special emphasis on different criteria. Origins zooms in on miniature details and examines microscopic contexts. Different objects create images of other worlds. These images are abstract, ordinary, functional and sometimes hard to decipher – analogous to the narratives which unfold, intersect and end abruptly. Origins includes unexpected twists and turns, surreal moments, aspects of the wild, the abstract and the inexplicable that mark the beginning of stories. What part do the performers alias creators play, even if they cannot be identified on stage? To what extent does the audience have control over the goings-on once they are asked to take up a position?
Double feature: Before Origins, you have the opportunity to see the performance Knuckles become clouds by Anna Prokopová / Costas Kekis / Andrea Gunnlaugsdóttir at 18.00 at TQW Studios.
Venue
MuseumsQuartier, Museumsplatz 1
1070
Wien
Current Dates
Thu.

28 Feb 2019

,

7:30 p.m.

Fri.

01 Mar 2019

,

7:30 p.m.