New Year´s Concert of the Vienna Philharmonic - Preview Performance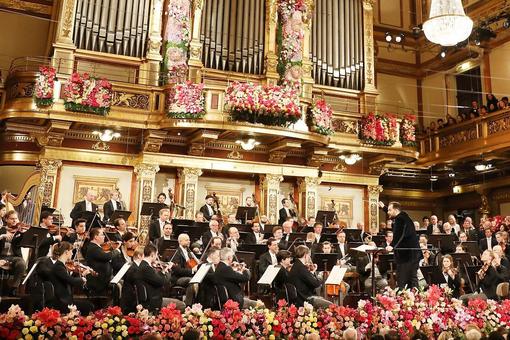 Conductor: Franz Christian Thielemann
It has long been a Philharmonic tradition at the New Year to present a program consisting of the lively and at the same time nostalgic music from the vast repertoire of the Johann Strauss family and its contemporaries. These concerts not only delight the audiences in the Musikverein in Vienna, but also enjoy great international popularity through the world wide television broadcasts, which now reach over 50 countries.


Tickets: Due to extremely high demand, tickets for the three traditional end of year concerts of the Vienna Philharmonic (Dec. 30, 11 am; Dec. 31, 7:30 pm; and Jan 1, 11:15 am) are drawn by lot over this website at the beginning of each year. In this way, music lovers from all over the world have an equal chance to purchase these highly desired tickets. Between February 1 and 28, 2024, applications will be accepted to take part in the drawing for tickets to the end of year concerts 2024/25.
No tickets for the New Year's Concert on sale at the Musikverein!
Venue
Grosser Saal
Musikvereinsplatz 1
1010
Wien
Current Dates
Sat.

30 Dec 2023

,

11 a.m.