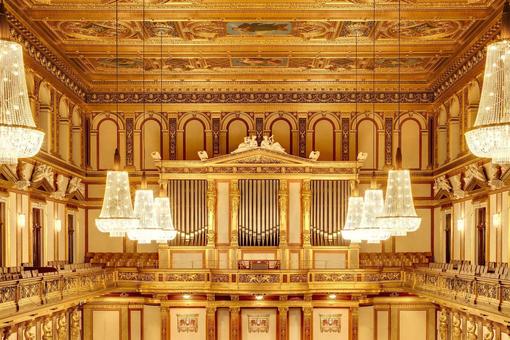 Vienna Philharmonic - Subscription Concert
Conductor: Adam Fischer
Leonidas Kavakos, Violine
Joseph Haydn: Symphonie C-Dur, Hob. I:97
Wolfgang Amadeus Mozart: Konzert für Violine und Orchester A-Dur, KV 219
Wolfgang Amadeus Mozart: Symphonie C-Dur, KV 551, "Jupiter-Symphonie"
Ticket Information: A limited number of tickets is available on commission beginning one week before the concert by telephone +43 1 505 65 25 or at the Ticket Office of the Vienna Philharmonic, Kärntner Ring 12, 1010 Vienna
No tickets for the Wiener Philharmoniker Subscription Concerts on sale at the Musikverein!
Venue
Grosser Saal
Musikvereinsplatz 1
1010
Wien
Tickets & Info
Ausverkauft / sold out
Current Dates
Sat.

23 Feb 2019

,

3:30 p.m.

Sun.

24 Feb 2019

,

11 a.m.