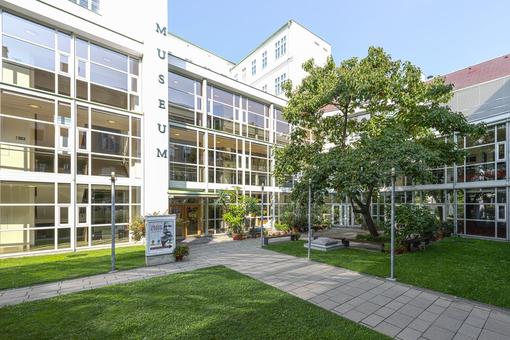 The Emperor's Couch
Special guided tours of the furniture depots of the Republic
The Hofmobiliendepot and the Bundesmobilienverwaltung, the federal office tasked with its administration, derive from the erstwhile imperial 'Inspectorate of Court Moveables'. Today they continue to care for the material heritage of the Monarchy, exhibiting part of the holdings in the museum. One of the special features of the Bundesmobilienverwaltung is that it is still responsible today for equipping official state occasions, rolling out the red carpets for state visits, providing the furniture for
official receptions and decking the tables at state banquets.
This guided tour conveys an impression of how the Republic of Austria is 'serviced' by the dedicated staff of the Bundesmobilienverwaltung. You'll learn why it's so important to get the length of the red carpets just right, what the tables under the fine napery look like, and enjoy a number of amusing anecdotes from the team.
The tour includes two of the Bundesmobilienverwaltung storage depots that are only accessible within the context of this programme. After the tour you can visit the museum and the temporary exhibitions individually.
Venue
Andreasgasse 7
1070
Wien
Map