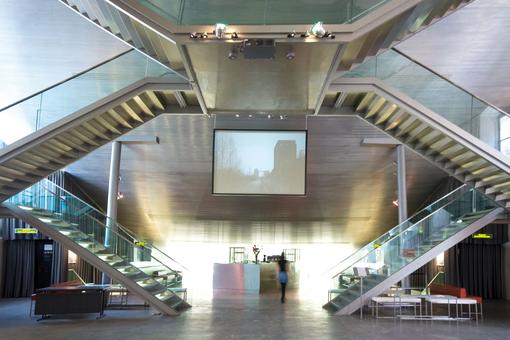 Ian Kaler / Cullbergbaletten
For the first time, choreographer Ian Kaler has created a big stage production for Cullbergbaletten. ON THE CUSP will be a mix of live-practicing and synchronized movements, a spectrum of emotions and projections. It will be a combined live and video work dealing with a series of different topics. The work presents a collection of portraits of the individuals as well as of the group. Every dancer has their own story, and the company connects them. Who are the people in the group and how do they construct this group? Are they characters or do they want to play a certain role? Shifting between different kinds of characters, who are they in private and how are the stage characters affected by this? The music of electronically synthesized brass sound composed by Planningtorock will create bold, dramatic, playful and deeply moving dance pieces.
Venue
MuseumsQuartier, Museumsplatz 1
1070
Wien
Current Dates
Thu.

10 Jan 2019

,

7:30 p.m.

Fri.

11 Jan 2019

,

7:30 p.m.

Sat.

12 Jan 2019

,

7:30 p.m.