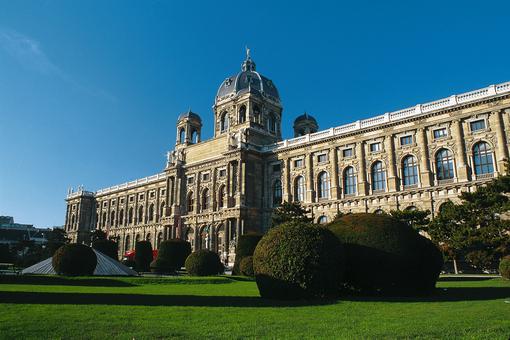 War. Tracing an Evolution
This exhibition, a cooperation with the Sachsen-Anhalt State Museum of Prehistory, invites visitors to embark on an archeological journey, taking them back more than 7,000 years to the earliest origins of military conflict.

In humans, biological and cultural evolution interact strongly. Ironically, the creative power that results from this connection also produces deadly weapons. The development from tool to weapon, from single combat to mass murder, from the mythical "hero" to the nameless soldier serving as "cannon fodder", is the central theme of the exhibition.

Thereby, the exhibition uses historical evidence to address fundamental questions. What is aggression? When did humans start fighting wars? Is war part of human nature and, therefore, inevitable? When were the first organized wars that used purpose-made metal weapons? Since when have the elites led anonymous soldiers into battle?
Venue
Maria-Theresien-Platz
1010
Wien
Map
Current Dates
Thu.

25 Apr 2019

,

9 a.m.

-

6:30 p.m.

Fri.

26 Apr 2019

,

9 a.m.

-

6:30 p.m.

Sat.

27 Apr 2019

,

9 a.m.

-

6:30 p.m.

Sun.

28 Apr 2019

,

9 a.m.

-

6:30 p.m.