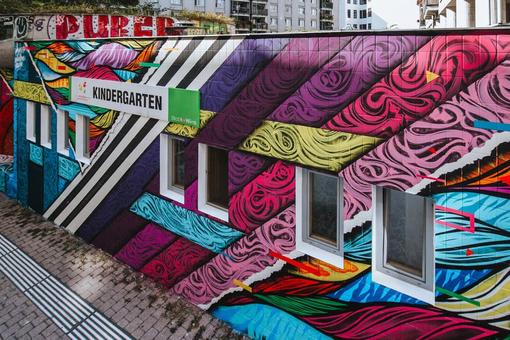 Calle Libre
Calle Libre is a festival for urban aesthetics that brings together today's contemporary forms of graffiti and other forms of street art onto curated walls throughout the city.
From August 2 to 8, Calle Libre, Europe's largest festival for street art, will take place in Vienna for the eighth time.
This time with the theme "Re:Present". The representation of different social groups and minorities is critically questioned here. Art and culture mix, so that a colorful togetherness and intercultural dialogues emerge.

In addition to large-scale murals by national and international artists, there will also be a wide-ranging supporting program: workshops, street art tours, film screenings, block and closing parties, performances and an exhibition at the Weltmuseum will round off the festival.
Current Dates
Mon.

02 Aug 2021

Tue.

03 Aug 2021

Wed.

04 Aug 2021

Thu.

05 Aug 2021

Fri.

06 Aug 2021

Sat.

07 Aug 2021

Sun.

08 Aug 2021