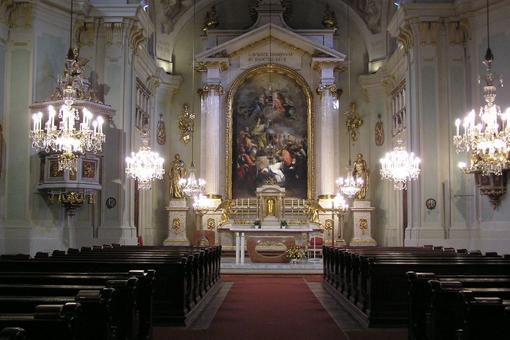 Summer Concerts at Schubert Church Lichtental
Soloists and chamber music ensembles fill the cool, Baroque interior of the "Schubertkirche" in Lichtental in a series of summer concerts on Tuesdays, with sounds ranging from the Baroque to Modernism. The audiences here, where Franz Schubert was christened in 1797, sang and played music, are mainly Viennese.
27.7.
Gerhard Peyrer, flute
Alejandro Picó-Leonís, piano
Works by Schumann, Schubert, Debussy and Franck
3.8.
Vera Karner, clarinet
Maria Theresia Gruber, soprano
Midori Ortner, piano
Works by Grieg, Debussy and Schubert
10.8.
Christian Kotsis, baritone
Marco Micheletti, piano
Works by Brahms, Beethoven and Schubert
17.9.
Junko Tsuchiya, piano
Taner Türker, violoncello
Works by Mendelssohn Bartholdyö, Schubert, Piazolla, etc.
24.8.
Richard Fuller, fortepiano
Works by J.S. Bach, C.P.E. Bach, Haydn and Schubert
31.8.
Wiener Prater Quartett
Works by Haydn and Schubert
Beginning: 7.30 pm
Venue
Marktgasse 40
1090
Wien
Map
Current Dates
Tue.

03 Aug 2021

,

7:30 p.m.

Tue.

10 Aug 2021

,

7:30 p.m.

Tue.

17 Aug 2021

,

7:30 p.m.

Tue.

24 Aug 2021

,

7:30 p.m.

Tue.

31 Aug 2021

,

7:30 p.m.