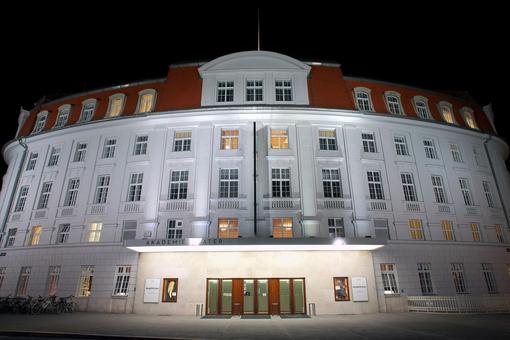 The Who and the What
Atlanta, im Süden der USA: Ein Vater, Afzal, und zwei erwachsene Töchter. Der verwitwete Patriarch stammt ursprünglich aus Pakistan und hat sich vom Taxifahrer zum erfolgreichen Taxiunternehmer emporgearbeitet. Ein eher liberaler Muslim, aber mit sehr stabilen Ansichten, der sich rührend um seine Töchter kümmert. Für die ältere, Zarina, eine begabte Schriftstellerin, sucht er sogar heimlich einen Mann: Ohne ihr Wissen gibt er eine Kontaktanzeige auf muslimlove.com auf und prüft dann die Kandidaten persönlich auf Herz und Nieren – und, vor allem, auf Glaubensfestigkeit. Eli, ein junger Konvertit, scheint zunächst Vater wie Tochter zufriedenzustellen. Er heiratet Zarina. Doch als Afzal das aktuelle Manuskript seiner Tochter in die Hände fällt, ein kritisches Buch über den Propheten, über Mohammed als Mensch, kommt es zum Eklat. Die Fragen, die Zarina stellt, sind für ihn pure Blasphemie. Der Patriarch verstößt die Töchter und wird zugleich selbst zum Ausgestoßenen.
Regie Felix Prader

Premiere 27. Mai 2018
Beginn des Kartenvorverkaufs an der Tageskasse, telefonisch für Inhaber von Kreditkarten und im Internet: jeweils am 20. des Vormonats für den gesamten Monat und die ersten Tage des Folgemonats (z.B. am 20. Jänner für alle Vorstellungen im Februar und die ersten Tage im März).
Tageskassen: Zentrale Kassen der Bundestheater (1., Operngasse 2), Burgtheater (1., Universitätsring 2), Volksoper (9., Währinger Strasse 78): Montag-Freitag 8-18 Uhr, Samstag, Sonntag, Feiertag 9-12 Uhr
Mit Kreditkarte: Tel: +43 1 513 1 513
Kartenverkauf via Internet: www.burgtheater.at, www.culturall.com
Venue
Lisztstraße 1
1030
Wien
Current Dates
Sun.

27 May 2018

,

7 p.m.

Tue.

29 May 2018

,

8 p.m.

Wed.

30 May 2018

,

8 p.m.