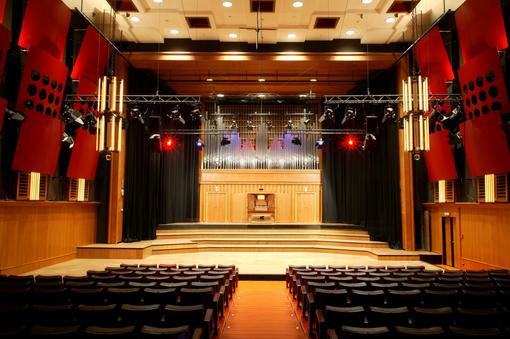 Golnar & Mahan: "Derakht – The Contemporary Sound of Iran"
Stilsicher bewegt sich diese Formation zwischen Jazz, afro-kubanischen Polyrhythmen und Singer-Songwriting und entwickelt daraus ihre ganz eigenen, weltumspannenden Geschichten.
Feinfühlig bespielt das Trio auf der neuen CD "Derakht" (Baum) ein weites Feld. Am Horizont: ein Baum. "Der Baum ist für uns das Symbol für Wachstum, Weisheit und Schönheit", so Golnar Shahyar. "Viele Bäume sind älter als wir. Sie sind tief verwurzelt. Doch jedes Jahr erstrahlen sie neu." Seit 2011 arbeiten Golnar Shahyar und Mahan Mirarab zusammen, mehrmals wurden sie für den Austrian World Music Award nominiert und sind auf der aktuellen Short List des New Austrian Sound of Music. Golnar – ihr Name bedeutet Granatapfelblüte oder Feuerblume – komponiert, schreibt und singt vorwiegend auf Farsi und Englisch. Dazu spielt sie Gitarre, Klavier und Percussion. Mahan Mirarab findet auf der Fretless Gitarre neben persischen auch afrikanische und europäische Bezugspunkte. Als Komponist und Arrangeur verwebt er kunstvoll westliche Musik mit den Mikrotönen des Mittleren Osten. Seit zwei Jahren bereichert Percussionist Amir Wahba das Duo, er vermischt treibende Grooves mit den feinen und farbenvollen Klängen diverser Handtrommeln.
Venue
Grosser Sendesaal
Argentinierstrasse 30a
1040
Wien