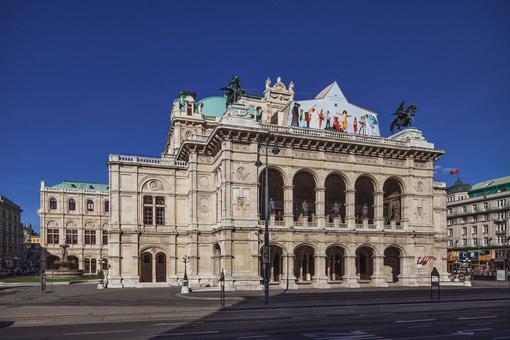 Galakonzert Edita Gruberova
Dirigent: Marco Armiliato
Das Programm wird zu einem späteren Zeitpunkt bekanntgegeben
Tickets can be ordered immediatly on the Internet: www.wiener-staatsoper.at
Remaining non-assogned tickets can normally be purchased two month before the performance date (e.g. on 1st September for 1st November, on 30th September for 30th November. Tickets for performances between 1st and 30th September will be sold from 1st to 30th May and for 1st to 31st October from 1st to 30th June)
- via Internet: www.staatsoper.at, www.culturall.com
- for credit card holders: Tel: +43 1 513 1 513, Mon. to Sun. 10 a.m. to 7 p.m.
- an den Tageskassen: Kassenhalle der Bundestheater (1., Operngasse 2), Burgtheater (1., Universitätsring 2), Volksoper (9., Währinger Strasse 78): Mo bis Fr 8 bis 18 Uhr, Sa, So und Feiertag 9 bis 12 Uhr
Stehplätze werden ab 80 Minuten vor Vorstellungsbeginn nur an der Stehplatzkasse (Zugang Operngasse) verkauft.
Venue
Opernring 2
1010
Wien