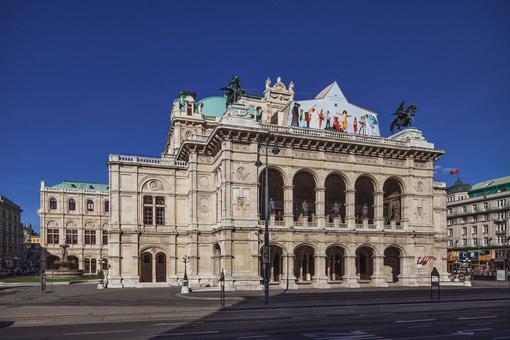 Nurejew Gala 2018
The Nureyev Gala, a firm favourite with many Viennese ballet lovers, also regularly
draws in visitors from all over Austria and abroad to the Wiener Staatsoper. Now an
indispensable tradition, this concluding event of the season offers a typically varied
and diverse programme from the international world of dance, and provides Manuel
Legris and the dancers of the Wiener Staatsballett with an opportunity to thank their
audience for the loyalty.
Tickets can be ordered immediatly on the Internet: www.wiener-staatsoper.at
Remaining non-assogned tickets can normally be purchased two month before the performance date (e.g. on 1st September for 1st November, on 30th September for 30th November. Tickets for performances between 1st and 30th September will be sold from 1st to 30th May and for 1st to 31st October from 1st to 30th June)
- via Internet: www.staatsoper.at, www.culturall.com
- for credit card holders: Tel: +43 1 513 1 513, Mon. to Sun. 10 a.m. to 7 p.m.
- box office sales: Bundestheater ticket office (1., Operngasse 2), Burgtheater (1., Universitätsring 2), Volksoper (9., Währinger Strasse 78): Mon. to Fri. 8 a.m. to 6 p.m., Sat., Sun. and holidays: 9 a.m. to 12 noon
Standing room tickets are sold starting 80 minutes before curtain time at the standing room box office (entrance Operngasse) only.
Venue
Opernring 2
1010
Wien
Current Dates
Fri.

29 Jun 2018

,

6:30 p.m.