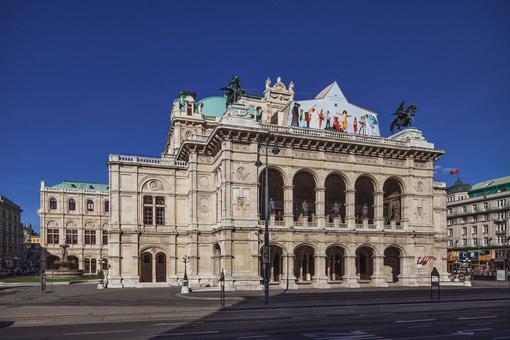 Der Freischütz
Direction: Christian Räth
Premiere: 6. 6. 2018
In all opera literature, few works have been subjected to such extreme and frequent
paradigm shifts as Weber's Der Freischütz. While some considered him the originator
of natural folk style, others regarded him as the "most German" of composers
(Wagner); while some considered the uncanny to be a central plot element, others
felt that fate or even nature, more specifically the forest, truly played the lead role
(Pfitzner). Later people said that Weber was a successor to French Revolution opera,
or that with his use of folk song he followed after Haydn and Beethoven. Regardless
of all these considerations, Der Freischütz – a "Romanticopera" in the widest sense
of the term – is a popular and definitive work of the German-language repertoire.
Tickets can be ordered immediatly on the Internet: www.wiener-staatsoper.at
Remaining non-assogned tickets can normally be purchased two month before the performance date (e.g. on 1st September for 1st November, on 30th September for 30th November. Tickets for performances between 1st and 30th September will be sold from 1st to 30th May and for 1st to 31st October from 1st to 30th June)
- via Internet: www.staatsoper.at, www.culturall.com
- for credit card holders: Tel: +43 1 513 1 513, Mon. to Sun. 10 a.m. to 7 p.m.
- box office sales: Bundestheater ticket office (1., Operngasse 2), Burgtheater (1., Universitätsring 2), Volksoper (9., Währinger Strasse 78): Mon. to Fri. 8 a.m. to 6 p.m., Sat., Sun. and holidays: 9 a.m. to 12 noon
Standing room tickets are sold starting 80 minutes before curtain time at the standing room box office (entrance Operngasse) only.
Venue
Opernring 2
1010
Wien
Current Dates
Mon.

11 Jun 2018

Thu.

14 Jun 2018

Sun.

17 Jun 2018

Wed.

20 Jun 2018

Mon.

25 Jun 2018

Thu.

28 Jun 2018