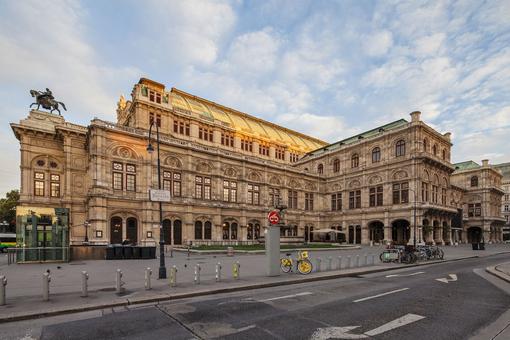 Der Freischütz
Director Christian Räth
Set and costume design Gary McCann
Lighting Thomas Hase
Video Nina Dunn
Choreography Vesna Orlic
In all opera literature, few works have been subjected to such extreme and frequent
paradigm shifts as Weber's Der Freischütz. While some considered him the originator
of natural folk style, others regarded him as the "most German" of composers
(Wagner); while some considered the uncanny to be a central plot element, others
felt that fate or even nature, more specifically the forest, truly played the lead role
(Pfitzner). Later people said that Weber was a successor to French Revolution opera,
or that with his use of folk song he followed after Haydn and Beethoven. Regardless
of all these considerations, Der Freischütz – a "Romanticopera" in the widest sense
of the term – is a popular and definitive work of the German-language repertoire.
Venue
Opernring 2
1010
Wien
Map
Current Dates
Sat.

09 May 2020

,

7 p.m.

Tue.

12 May 2020

,

7 p.m.

Fri.

15 May 2020

,

7 p.m.

Tue.

19 May 2020

,

7 p.m.