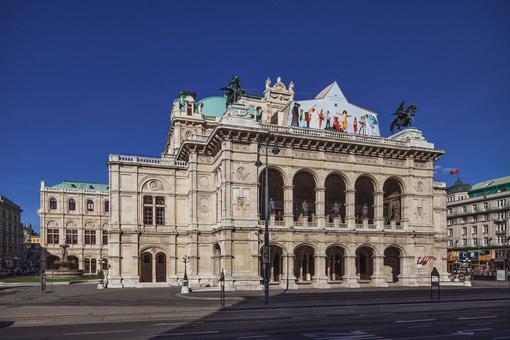 Samson et Dalila
Direction: Alexandra Liedtke
Premiere: 12. 5. 2018
"Then Samson fell in love with a woman in the Valley of Sorek; her name was Delilah.
The lords of the Philistines came to her and said to her: Try to beguile him and find
out where his great strength lies and how we can overpower him to shackle him."
Thus the Bible tells the story of the superhuman strength of Samson, who forfeits
his strength – and his closeness to God and his people – for the sake of his love for
Delilah. And who fails in his struggle for freedom. In his opera Saint-Saëns tells the
story of conflict between two nations and two people. And he drafts a timeless story
that ranges from heartfelt longing for love to ecstatic bacchanal. In the protagonists
we have the prototypes of the opera repertoire: strong characters, oscillating between
love, betrayal and death.
Venue
Opernring 2
1010
Wien
Current Dates
Sat.

12 May 2018

,

7 p.m.

Tue.

15 May 2018

,

7 p.m.

Fri.

18 May 2018

,

7 p.m.

Mon.

21 May 2018

,

7 p.m.

Fri.

25 May 2018

,

7 p.m.

Mon.

28 May 2018

,

7 p.m.