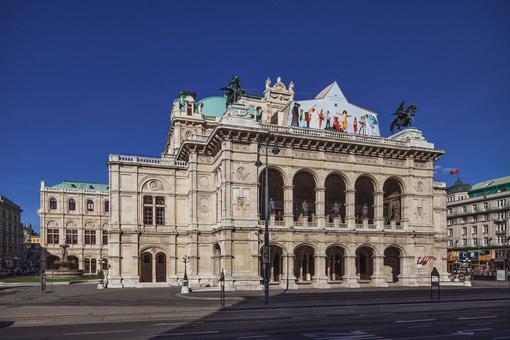 Lulu
Direction:Willy Decker
Premiere: 3. 12. 2017
There was much rejoicing when the three-act version of Alban Berg's a Lulu completed
by Friedrich Cerha reached the stage for its world première in 1979. It is well
known that Berg died before he could complete the orchestration of Act 3; as a
result for many years the work could only be performed as a two-act fragment. Even
the Wiener Staatsoper's last new production of Lulu by Willy Decker followed the
performance tradition: the last two pieces of Berg's Symphonic Pieces were performed
after the first two acts. Now Willy Decker returns to the Staatsoper to present
his celebrated production of Lulu in the three-act version with orchestration completed
by Cerha.
Tickets can be ordered immediatly on the Internet: www.wiener-staatsoper.at
Remaining non-assogned tickets can normally be purchased two month before the performance date (e.g. on 1st September for 1st November, on 30th September for 30th November. Tickets for performances between 1st and 30th September will be sold from 1st to 30th May and for 1st to 31st October from 1st to 30th June)
- via Internet: www.staatsoper.at, www.culturall.com
- for credit card holders: Tel: +43 1 513 1 513, Mon. to Sun. 10 a.m. to 7 p.m.
- box office sales: Bundestheater ticket office (1., Operngasse 2), Burgtheater (1., Universitätsring 2), Volksoper (9., Währinger Strasse 78): Mon. to Fri. 8 a.m. to 6 p.m., Sat., Sun. and holidays: 9 a.m. to 12 noon
Standing room tickets are sold starting 80 minutes before curtain time at the standing room box office (entrance Operngasse) only.
Venue
Opernring 2
1010
Wien
Current Dates
Sun.

03 Dec 2017

,

5 p.m.

Wed.

06 Dec 2017

,

6 p.m.

Sat.

09 Dec 2017

,

6 p.m.

Tue.

12 Dec 2017

,

6:30 p.m.

Fri.

15 Dec 2017

,

6:30 p.m.