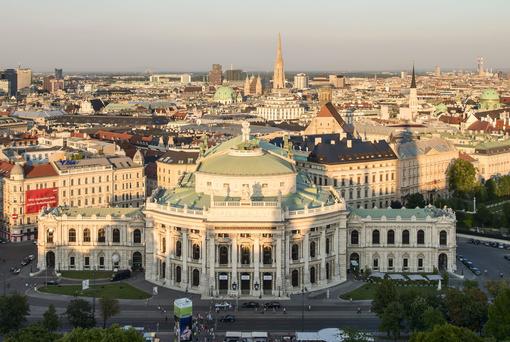 William Kentridge: Defence of the Less Good Idea
Die traditionelle Sigmund Freud Vorlesung, die jährlich um Freuds Geburtstag von der Sigmund Freud Privatstiftung veranstaltet wird, findet zum zweiten Mal im Burgtheater statt.
Der südafrikanische Medienkünstler, Regisseur und Theoretiker William Kentridge spricht unter dem Titel "Defence of the Less Good Idea", eingeführt wird sein Vortrag vom deutschen Philosophen und Medienwissenschaftler Erik Porath.
William Kentridge, geboren in Johannesburg, zählt zu den bedeutendsten zeitgenössischen Künstlern weltweit. Sein Werk vereint Arbeiten von Zeichnung über Film bis hin zu Opern- und Theaterinszenierungen.
Kartenpreise: €15,- | Ermäßigt: €9,-
Vorverkauf ab 3. April 2017, 8 Uhr
Eine Veranstaltung der Sigmund Freud Privatstiftung in Kooperation mit dem Burgtheater
Beginn des Kartenvorverkaufs an der Tageskasse, telefonisch für Inhaber von Kreditkarten und im Internet: jeweils am 20. des Vormonats für den gesamten Monat und die ersten Tage des Folgemonats (z.B. am 20. Jänner für alle Vorstellungen im Februar und die ersten Tage im März).
Tageskassen: Zentrale Kassen der Bundestheater (1., Operngasse 2), Burgtheater (1., Universitätsring 2), Volksoper (9., Währinger Strasse 78): Montag-Freitag 8-18 Uhr, Samstag, Sonntag, Feiertag 9-12 Uhr
Mit Kreditkarte: Tel: +43 1 513 1 513
Kartenverkauf via Internet: www.burgtheater.at, www.culturall.com
Venue
Universitätsring 2
1010
Wien
Current Dates
Sun.

07 May 2017

,

11 a.m.