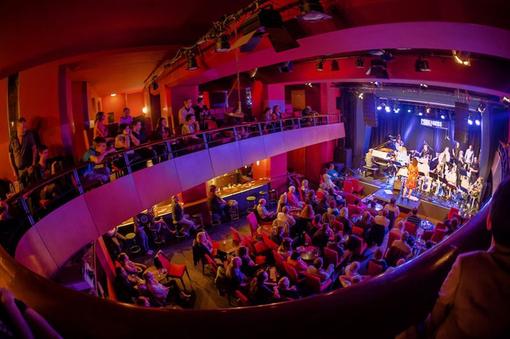 Reinhold Friedl Special
12.10.2017
Mariam Wallentin, Stimme
Hild Sofie Tafjord, Horn
Reinhold Friedl, Klavier
guest: Frank Gratkowski, Saxophon
how high the moon
Morgan Lewis' Jazzstandard »How High the Moon« ist nicht nur titelgebend, er bietet auch eine solide Startbasis für ein brandneues Projekt mit dem heurigen Jeunesse-Special-Artist Reinhold Friedl, das den Jazz einer Neuinterpretation unterzieht.
13.10.2017
Frank Gratkowski, Klarinette, Saxophon
Hild Sofie Tafjord, Horn
Hilary Jeffery, Posaune
Reinhold Friedl, Klavier
guest: Tony Buck, Schlagzeug
zeitkratzer : jazz
»zeitkratzer goes Jazz« lautet die Devise für das vorliegende Spezialprojekt dieses singulären Berliner Ensembles, das schon mit einer bzw. über eine Vielzahl illustrer und spannender Persönlichkeiten von Schönberg,Stockhausen und Xenakis bis hin zu Lou Reed und Keiji Haino, aber auch zu electroniX, Noise oder Neuer Volksmusik seine ganz eigene zeitkratzer-Musik machte.
14.10.2017
Quatuor Diotima
Reinhold Friedl: Streichquartette Nr. 1 (2007), Nr. 2 (2009), Nr. 3 (2016) und Nr. 4 (2017, UA)
Venue
Riemergasse 11
1010
Wien
Current Dates
Thu.

12 Oct 2017

,

8 p.m.

Fri.

13 Oct 2017

,

8 p.m.

Sat.

14 Oct 2017

,

8 p.m.