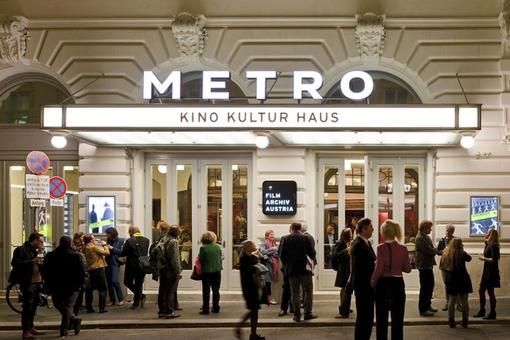 Retrospektive Von Caligari zu Hitler – Teil 2
mit Begleitprogrammen wie Vorlesungen, Gesprächen und Live-Musikvertonungen
1947 veröffentlichte der emigrierte Soziologe und Filmkritiker, Siegfried Kracauer (1889–1966), in Princeton seine Untersuchung From Caligari to Hitler. A Psychological History of the German Film, die ganz entscheidend unser Verständnis des deutschen Stummfilms geprägt hat.
Die Retrospektive versucht, anhand von ausgewählten Filmbeispielen, die nach Themenblöcken gruppiert sind, Kracauers Positionen nachvollziehbar zu machen. Dabei werden eigene Gewichtungen vorgenommen und auch Filme herangezogen, die Kracauer in seinen Schriften nicht erwähnt, die aber seine Argumentationen unterstreichen.

Den Denkfiguren Siegfried Kracauers folgt auch die Dokumentation VON CALIGARI ZU HITLER – DAS DEUTSCHE KINO IM ZEITALTER DER MASSEN (D 2014), die in Anwesenheit des Regisseurs und Filmjournalisten Rüdiger Suchsland am 12. April mit anschließendem Publikumsgespräch präsentiert wird.
Venue
Johannesgasse 4
1010
Wien
Current Dates
Wed.

26 Apr 2017

Thu.

27 Apr 2017

Fri.

28 Apr 2017

Sat.

29 Apr 2017

Sun.

30 Apr 2017

Mon.

01 May 2017

Tue.

02 May 2017

Wed.

03 May 2017