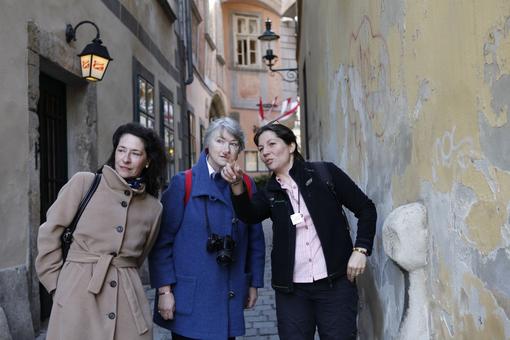 From the Old Citywalls to the Former Jewish Quarter
800 years of Viennese History: picturesque lanes and passage-ways,
elegant baroque palaces and medieval churches, monasteries and deep cellars
are waiting to be discovered!
Meeting point: 1., Universitätsring/ Liebenberg-monument opposite University
As of 3 people, irrespective of weather conditions, duration: 1 1/2-2 h, price excluding admission fees, no booking required
Tickets & Info
Mag. Gina-Maria Husa
Current Dates
Fri.

23 Jun 2017

,

10 a.m.

Fri.

30 Jun 2017

,

10 a.m.