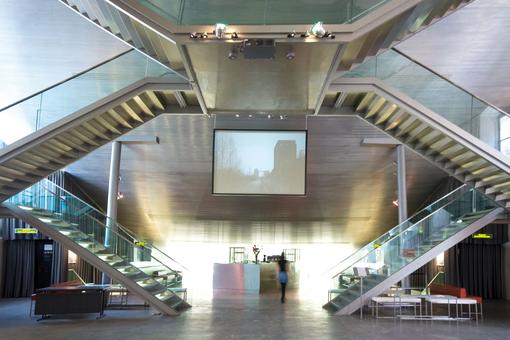 The Forest of Mirrors
The third part of the project Endangered Human Movements investigates Amerindian ontologies, cosmologies, mythologies, iconography, magic and ritual art. In The Forest of Mirrors two dancers, Amanda Piña and Linda Samaraweerová, challenge the division of the species: between animal, plant and human, friend and enemy, strange and familiar.
Inspired by the hybrid beings that populate the oral and visual Amerindian image worlds, the work builds a sensory bridge between traditional indigenous knowledge and post-humanist philosophy.
At the intersection between the forgotten and the still unknown, an intensive reflection of the present thereby develops. A transhuman visual cabaret with no fear of genre codes and aesthetics. A dance of continuous transformation between the species.
Venue
Halle G
MuseumsQuartier, Museumsplatz 1
1070
Wien
Current Dates
Fri.

17 Mar 2017

,

7:30 p.m.

Sat.

18 Mar 2017

,

7:30 p.m.

Sun.

19 Mar 2017

,

7:30 p.m.