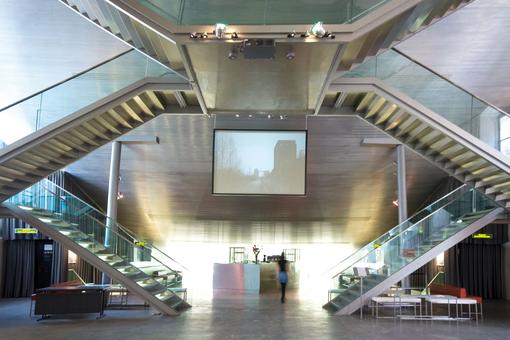 Liquid Loft/Chris Haring working, but no title
The new work by Liquid Loft puts the act of speaking at the centre of the choreographic interest and reflects the experience of contemporary urban life, its polyphony and multilingualism. The city as a possible living space incessantly creates new languages, jargons and variants; at the same time every day it marks the loss, the dying of linguistic identities. For Liquid Loft language is inseparably linked to movement. Signs and movement patterns counteract soundtracks of speech recordings and noises. These contain both the idiosyncrasies of the dialect as much as the claim to be speaking a world language in a globalised context. To take part in or understand this Babylon demands being able to endure the divisive but nevertheless to find commonalities in it.
Venue
Halle G
MuseumsQuartier, Museumsplatz 1
1070
Wien
Current Dates
Thu.

16 Feb 2017

,

7:30 p.m.

Fri.

17 Feb 2017

,

7:30 p.m.

Sat.

18 Feb 2017

,

7:30 p.m.