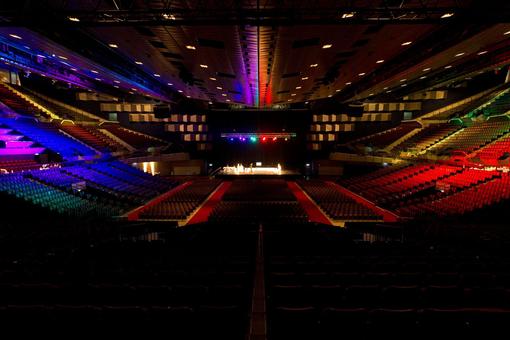 The 1975
Als The 1975 im Jahr 2012 erstmals mit ihrer EP "Facedown" auf der musikalischen Bildfläche auftauchten, war klar, dass diese Band kontrovers diskutiert werden würde. Ihr Sound war unverschämt glamourös, sie trugen ihr Herz ganz klar auf der Zunge, ja schütteten es regelrecht aus in Songs, die wie Beichten klangen, und dazu kam, dass die Musik dermaßen vielseitig war, dass einem schwindelig werden konnte. Mit ihrem Frontmann hatte diese Band einen Sänger, der Konzertbühnen wie steile Abhänge behandelte, von denen es sich hinunterzustürzen galt.
Mit dem neuesten und 2016 erschienen Album "I like it when you sleep, for you are so beautiful yet so unaware of it" haben Matty, Ross, Adam und George ein Album aufgenommen, das unglaublich vielschichtig, ambitioniert und tiefschürfend ist – und das das Jahr 2016 rückblickend definieren wird, weil es vollkommen neue, vollkommen eigene Spielregeln aufstellt.
Venue
Halle D
Roland-Rainer-Platz 1
1150
Wien
Tickets & Info
Wien-Ticket
Current Dates
Mon.

20 Feb 2017

,

7:30 p.m.