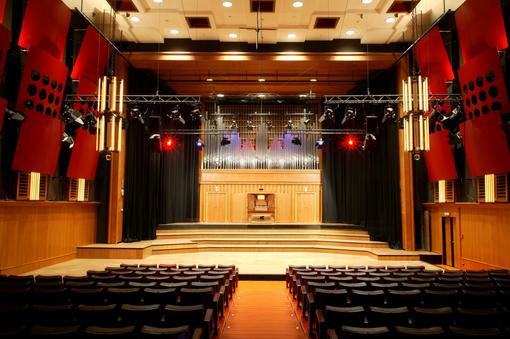 Voices of Europe
Preisträgerinnen der Austria Barock Akademie im Konzert
Seit 15 Jahren nehmen jährlich 20 Sänger und Sängerinnen an den internationalen Meisterklassen der Austria Barock Akademie teil. Herausragende Sänger/innen erhalten dabei den ABA-Award der Austria Barock Akademie. Ein Team hervorragender Gesangslehrer/innen, u.a. Christian Hilz, Roberta Mameli, Marina Bartoli, Lydia Vierlinger, Deborah York, Susanne Rydén und Kai Wessel, hat in den vergangenen Jahren die Gesangsklassen der Austria Barock Akademie geprägt. Mit diesem Konzert präsentieren sich Sängerinnen aus Serbien, Österreich, Portugal, Island und Schweden – u.a. Jana Jovanovic und Katharina Adamcyk. Schwerpunkt der vergangenen drei Jahre der Austria Barock Akademie waren "Frauen als Komponistinnen", die Musik in den Kirchen und Palästen Roms sowie die Musik "am Hof zu Dresden". Der Abend "Voices of Europe" folgt inhaltlich diesen drei Schwerpunkten mit Musik von Strozzi, Bembo, Scarlatti, Stradella, Heinichen, Hasse u.a. Begleitet werden die Sängerinnen durch Lehrende der ABA sowie Preisträger/innen aus dem Bereich "instrumental" wie etwa die russische Geigerin Svetlana Ramazanova.
Venue
Grosser Sendesaal
Argentinierstrasse 30a
1040
Wien
Current Dates
Mon.

07 Nov 2016

,

7:30 p.m.