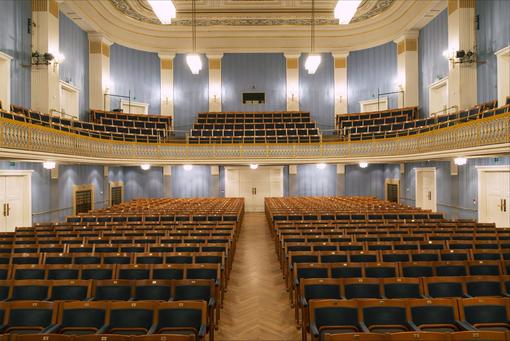 Golden Voices of Gospel: "A Tribute to the 19th Century Jubilee Singers"
Die Fisk Jubilee Singers sind vergessen, doch ihre Lieder werden noch heute gesungen: Swing Low Sweet Chariot, Sometimes I feel like a Motherless Child, Oh When The Saints, In the Upper Room, He's got the Whole World in His Hands, Go down Moses usw. Die Fisk Jubilee Singers tourten Ende des 19 Jahrhunderts insgesamt sieben Jahre lang durch Deutschland und andere europäische Länder. Sie präsentierten erstmals in der Geschichte die afroamerikanische Musik (Spirituals).
Im Vergleich zu den Gospelstücken sind die Negro Spirituals, die auch cabin songs, work songs und field songs genannt wurden, von schwarzen Sklaven bei der Arbeit in den Plantagen der Südstaaten der USA zwischen dem 17. und späten 19. Jahrhundert gesungen worden. In den Texten und der spirituellen Kraft dieser Lieder drücken sich tiefe Botschaften über Qualen, Schmerzen, den Glauben, Fluchtwege und die Hoffnung der Sklaven vor der Zeit ihrer Befreiung aus.
Venue
Mozart-Saal
Lothringerstraße 20
1030
Wien
Current Dates
Sat.

10 Dec 2016

,

7:30 p.m.