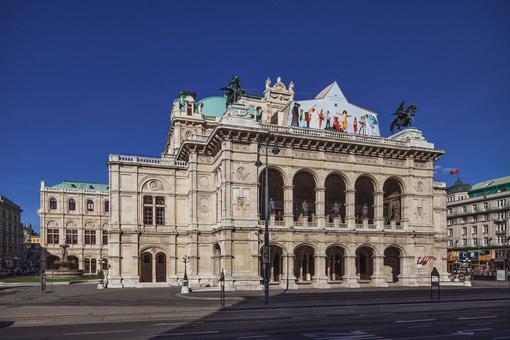 Alcina
Direction: Adrian Noble

In the ballroom at Devonshire House in London's Piccadilly, Georgiana Cavendish, Duchess of Devonshire, is putting on a play with her friends. She assumes the title role of the sorceress Alcina and allocates the roles. Her sister Henrietta Frances is to play Alcina's sister Morgana, her friend Lady Elizabeth Foster plays Ruggiero, her sister-in-law Lavinia Bingham plays Bradamante, her son William George Spencer Cavendish, Marquess of Hartington, plays Oberto, her lover Charles Earl Grey plays Oronte, the British politician Charles James Fox plays Melisso, and Georgiana's husband William Cavendish, Duke of Devonshire, plays Astolfo.
Tickets can be ordered immediatly on the Internet: www.wiener-staatsoper.at
Advance ticket sales start two month before the performance date (e.g. on 1st September for 1st November, on 30th September for 30th November. Tickets for performances between 1st and 30th September will be sold from 1st to 30th May and for 1st to 31st October from 1st to 30th June)
- via Internet: www.staatsoper.at, www.culturall.com
- for credit card holders: Tel: +43 1 513 1 513, Mon. to Sun. 10 a.m. to 9 p.m.
- box office sales: Bundestheater ticket office (1., Operngasse 2), Burgtheater (1., Universitätsring 2), Volksoper (9., Währinger Strasse 78): Mon. to Fri. 8 a.m. to 6 p.m., Sat., Sun. and holidays: 9 a.m. to 12 noon
Standing room tickets are sold starting 80 minutes before curtain time at the standing room box office (entrance Operngasse) only.
Venue
Opernring 2
1010
Wien