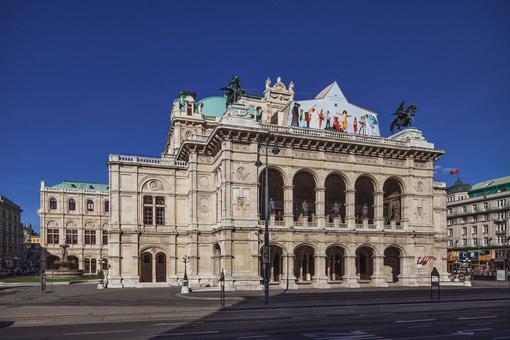 Il Trovatore
Direction:Daniele Abbado
Stage: Graziano Gregori
Light: Alessandro Carletti
Costumes: Carla Teti
Premiere: 5. 2. 2017
Ever since it was first performed in Rome, Verdi's Il trovatore – the second work in his "trilogia popolare" – has undoubtedly remained one of the best known and most popular works of operatic literature. Small wonder, therefore, that the main roles of this opera have topped the wish lists of the leading performing artists of every generation of singers ever since. After an absence of 16 long years, the troubadour now returns to the Wiener Staatsoper. Incidentally, Verdi originally intended to develop Azucena as an important female character, and envisaged Leonora only as a secondary role.
Tickets can be ordered immediatly on the Internet: www.wiener-staatsoper.at
Advance ticket sales start two month before the performance date (e.g. on 1st September for 1st November, on 30th September for 30th November. Tickets for performances between 1st and 30th September will be sold from 1st to 30th May and for 1st to 31st October from 1st to 30th June)
- via Internet: www.staatsoper.at, www.culturall.com
- for credit card holders: Tel: +43 1 513 1 513, Mon. to Sun. 10 a.m. to 9 p.m.
- box office sales: Bundestheater ticket office (1., Operngasse 2), Burgtheater (1., Universitätsring 2), Volksoper (9., Währinger Strasse 78): Mon. to Fri. 8 a.m. to 6 p.m., Sat., Sun. and holidays: 9 a.m. to 12 noon
Standing room tickets are sold starting 80 minutes before curtain time at the standing room box office (entrance Operngasse) only.
Venue
Opernring 2
1010
Wien
Current Dates
Sun.

05 Feb 2017

,

7 p.m.

Thu.

09 Feb 2017

,

7 p.m.

Sun.

12 Feb 2017

,

6:30 p.m.

Wed.

15 Feb 2017

,

7 p.m.

Sat.

18 Feb 2017

,

7 p.m.