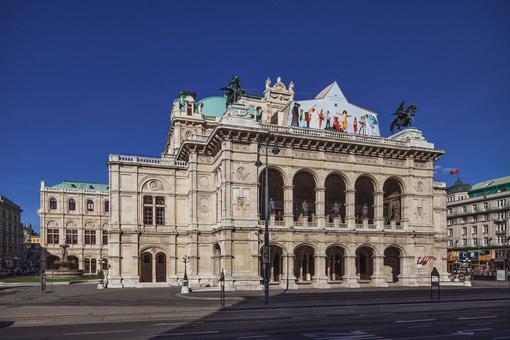 Armide
Direction: Ivan Alexandre
Stage , costumes: Pierre-André Weitz
Light: Bertrand Killy
Choreography: Jean Renshaw
Premiere: 16. 10. 2016
The works of Christoph Willibald Gluck were still a popular feature of the programme at the Vienna Court Opera until the end of the 19th century. However, for decades thereafter local audiences remained completely unaware of these highly acclaimed masterpieces. However, Gluck was subsequently able to win back the place he deserved as a result of the renaissance of leading composers of the 17th and 18th centuries. Following Alceste, the Wiener Staatsoper has now revived Armide, another late Gluck opera, and incorporated it into the repertoire. At the centre of this heroic drama – first performed in Paris in 1777 – is Armide, a sorceress consumed by her hopeless love for Renaud. Gluck enchantingly unfolds to his audience a modern and multifaceted psychological drama about a woman simultaneously filled with both love and hatred.
Tickets can be ordered immediatly on the Internet: www.wiener-staatsoper.at
Advance ticket sales start two month before the performance date (e.g. on 1st September for 1st November, on 30th September for 30th November. Tickets for performances between 1st and 30th September will be sold from 1st to 30th May and for 1st to 31st October from 1st to 30th June)
- via Internet: www.staatsoper.at, www.culturall.com
- for credit card holders: Tel: +43 1 513 1 513, Mon. to Sun. 10 a.m. to 9 p.m.
- box office sales: Bundestheater ticket office (1., Operngasse 2), Burgtheater (1., Universitätsring 2), Volksoper (9., Währinger Strasse 78): Mon. to Fri. 8 a.m. to 6 p.m., Sat., Sun. and holidays: 9 a.m. to 12 noon
Standing room tickets are sold starting 80 minutes before curtain time at the standing room box office (entrance Operngasse) only.
Venue
Opernring 2
1010
Wien