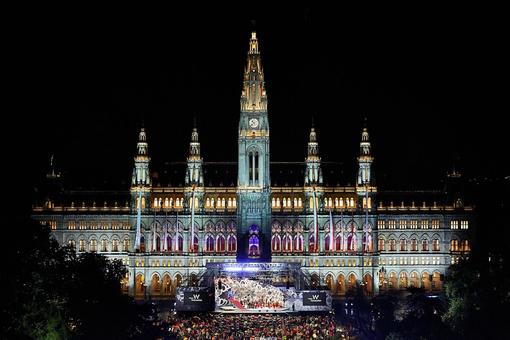 Opening Ceremony Wiener Festwochen 2017
Mistress of ceremonies and hostess of the musical show is CONCHITA.
Her symphonic concerts, whether at the Linz Brucknerhaus or the Sydney Opera House, have been jubilant festivals. For the opening of the Wiener Festwochen, this interplay of various artists has now been further developed.
In duets and unusual arrangements, together with the VIENNA SYMPHONY, Conchita will encounter the incomparable variety at Rathausplatz that has made this city not only musically unique for so many centuries:
The Masters of Poetry in VIENNESE DIALECT. The Mistress of FEMALE Spoken Word POETRY. The genius of the GYPSY JAZZ. The voice of SOUL. Rock'n'Rave of RUSSIA meets ZULU Music meets MOZART.

WITH: Conchita, Vienna Symphony, Harri Stojka, Lylit, Molden/Resetarits/Soyka/Wirth,
MoZuluArt, Russkaja, Yasmo & die Klangkantine
Venue
Rathausplatz
1010
Wien
Tickets & Info
Eintritt frei/Free entrance
Current Dates
Fri.

12 May 2017

,

9:20 p.m.