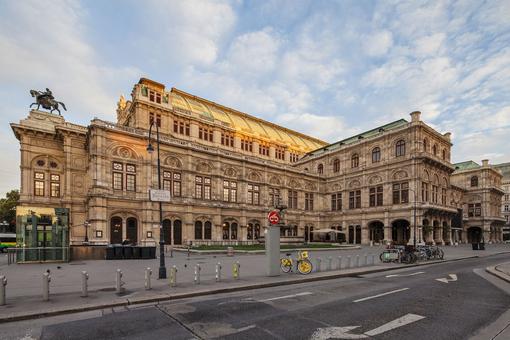 Ballet: Le Corsaire
Choreography: Manuel Legris
Music: Adolphe Adam u.a.
Since its very first performance 1856 at the Paris Opéra, this work has been regarded as one of the most impressive of the narrative ballets of the 19th century. The work became particularly popular in the versions by Jules Perrot and Marius Petipa and also through Dame Margot Fonteyn and Rudolf Nureyev, who made the so-called Le Corsaire Pas de deux famous throughout the world. At the Wiener Staatsoper the ballet has not been performed till today as a whole. On the basis of this tradition, spanning
over 150 years, Manuel Legris is preparing a special version for his ensemble. He will be basing his interpretation mainly on the rich French and Russian performance traditions of the work that have been handed down, to which he will be bringing his own perspective and experience. Action, music, choreography, scenery and costumes will be carefully combined into a new overall picture which focuses on the high points
of the colourful events surrounding the leading couple of Conrad and Medora. With scenery and costumes by Luisa Spinatelli, the well-attuned team that was so successful in Swan Lake has again been brought together.
Venue
Opernring 2
1010
Wien
Map
Current Dates
Sat.

21 Dec 2019

,

7 p.m.

Mon.

23 Dec 2019

,

7 p.m.

Thu.

26 Dec 2019

,

7 p.m.

Sat.

28 Dec 2019

,

7 p.m.

Sun.

29 Dec 2019

,

7 p.m.

Fri.

03 Jan 2020

,

7 p.m.