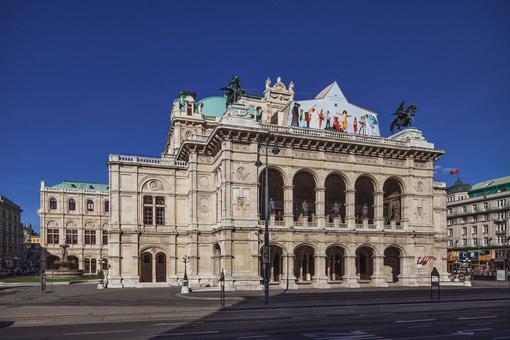 Turandot
Direction, Stage and Light: Marco Arturo Marelli
In his last, unfinished opera, Giacomo Puccini once again takes up the theme of love and death. On the one hand, Turandot, for whose love men have to die, on the other Liù, who dies for love, and between them Calaf, who solves the riddle and overcomes Turandot. Influenced by his own personal experiences, Puccini wrote a story that added a psychological level to Carlo Gozzi's earlier fairytale – and that asks questions about the
nature of true love. It was not by chance that he noted on a sketch for the final duet: "and then Tristan" – eternal desire, in other words, or fulfilment in transcendence?

Tickets can be ordered immediatly on the Internet: www.wiener-staatsoper.at
Advance ticket sales start two month before the performance date (e.g. on 1st September for 1st November, on 30th September for 30th November. Tickets for performances between 1st and 30th September will be sold from 1st to 30th May and for 1st to 31st October from 1st to 30th June)
- via Internet: www.staatsoper.at, www.culturall.com
- for credit card holders: Tel: +43 1 513 1 513, Mon. to Sun. 10 a.m. to 9 p.m.
- box office sales: Bundestheater ticket office (1., Operngasse 2), Burgtheater (1., Universitätsring 2), Volksoper (9., Währinger Strasse 78): Mon. to Fri. 8 a.m. to 6 p.m., Sat., Sun. and holidays: 9 a.m. to 12 noon
Standing room tickets are sold starting 80 minutes before curtain time at the standing room box office (entrance Operngasse) only.
Venue
Opernring 2
1010
Wien
Current Dates
Tue.

28 Feb 2017

,

7:30 p.m.

Fri.

03 Mar 2017

,

7:30 p.m.

Wed.

08 Mar 2017

,

7:30 p.m.