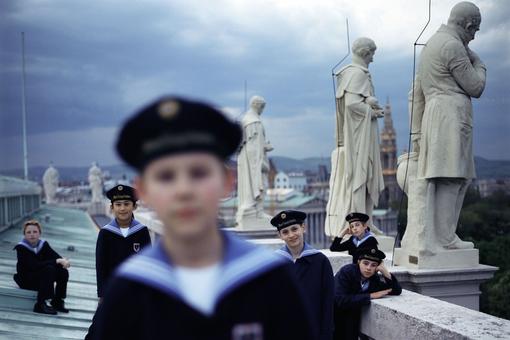 Friday Afternoons - The Vienna Boys' Choir Concerts
Vienna Boys' Choir
Camerata Schulz Orchester
Conductor: Gerald Wirth
Founded more than five hundred years ago, the Vienna Boys' Choir is certainly the most famous boys' choir of the world. Together with the Camerata Schulz Orchestra, the boys invite you to concerts presenting among others the works of W. A. Mozart, Strauss and Haydn in the new MuTh – concert hall of the Vienna Boys´ Choir, located in the Vienna Augarten.
When emperor Maximilian I decreed in 1498 that there were to be six boys among his court musicians, he had unwittingly laid the foundations for the Wiener Sängerknaben (Vienna Boys' Choir).
Today, more than 500 years later, the Wiener Sängerknaben continue to sing Sunday services in the imperial chapel. They are divided into four separate groups that travel the world.
Venue
Am Augartenspitz 1
1020
Wien
Current Dates
Fri.

04 May 2018

,

5 p.m.

Fri.

11 May 2018

,

5 p.m.

Fri.

18 May 2018

,

5 p.m.

Fri.

25 May 2018

,

5 p.m.