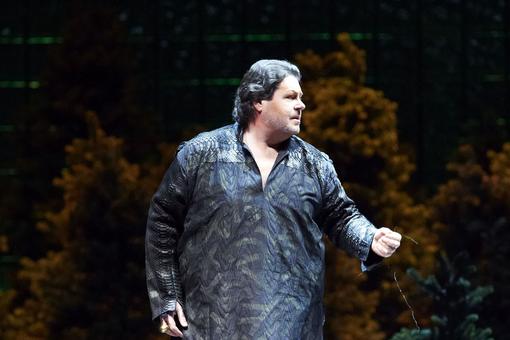 Der Ring des Nibelungen: Götterdämmerung
Production: Sven-Eric Bechtolf
Stage design: Rolf Glittenberg
Costumes: Marianne Glittenberg
In the last part of the Nibelungen tetralogy, Siegfried, the onstensibly invincible hero, succumbs to the deadly curse that strikes all who ever possessed the ring of the Nibelungen. However, Brünnhilde, herself a former Valkyrie, returns the ring to the Rhine maidens; she must then sacrifice herself and bring about the downfall of the gods to lift the curse and craete the possibility of new beginnings. With the completion of Götterdämmerung, in 1874 Richard Wagner finished his work on the Ring des Nibelungen, a project that had lasted 26 years, with frequent interruptions.
Tickets can be ordered immediatly on the Internet: www.wiener-staatsoper.at
Remaining non-assogned tickets can normally be purchased two month before the performance date (e.g. on 1st September for 1st November, on 30th September for 30th November. Tickets for performances between 1st and 30th September will be sold from 1st to 30th May and for 1st to 31st October from 1st to 30th June)
- via Internet: www.staatsoper.at, www.culturall.com
- for credit card holders: Tel: +43 1 513 1 513, Mon. to Sun. 10 a.m. to 7 p.m.
- box office sales: Bundestheater ticket office (1., Operngasse 2), Burgtheater (1., Universitätsring 2), Volksoper (9., Währinger Strasse 78): Mon. to Fri. 8 a.m. to 6 p.m., Sat., Sun. and holidays: 9 a.m. to 12 noon
Standing room tickets are sold starting 80 minutes before curtain time at the standing room box office (entrance Operngasse) only.
Venue
Opernring 2
1010
Wien
Current Dates
Sun.

15 Apr 2018

,

4:30 p.m.