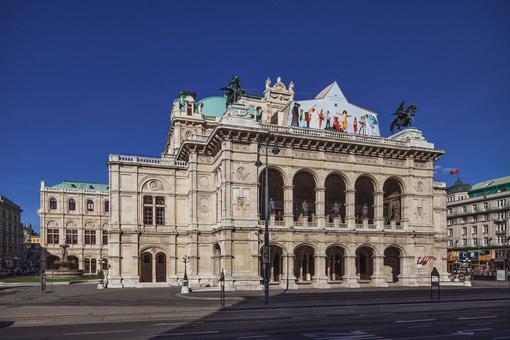 Nabucco
Production: Günter Krämer
Stage: Petra Buchholz, Manfred Voss
Costumes: Falk Bauer
Nabucco was the work which established Verdi's international reputation as a composer. The chorus of the Hebrew slaves in the third act has remained immensely popular to this day. However, the rest of the opera is by no means lacking in wonderful, stirring and memorable melodies.
Tickets can be ordered immediatly on the Internet: www.wiener-staatsoper.at
Advance ticket sales start two month before the performance date (e.g. on 1st September for 1st November, on 30th September for 30th November. Tickets for performances between 1st and 30th September will be sold from 1st to 30th May and for 1st to 31st October from 1st to 30th June)
- via Internet: www.staatsoper.at, www.culturall.com
- for credit card holders: Tel: +43 1 513 1 513, Mon. to Sun. 10 a.m. to 9 p.m.
- box office sales: Bundestheater ticket office (1., Operngasse 2), Burgtheater (1., Universitätsring 2), Volksoper (9., Währinger Strasse 78): Mon. to Fri. 8 a.m. to 6 p.m., Sat., Sun. and holidays: 9 a.m. to 12 noon
Standing room tickets are sold starting 80 minutes before curtain time at the standing room box office (entrance Operngasse) only.
Venue
Opernring 2
1010
Wien
Current Dates
Sat.

04 Feb 2017

,

7 p.m.

Wed.

08 Feb 2017

,

7:30 p.m.

Sat.

11 Feb 2017

,

7:30 p.m.

Tue.

14 Feb 2017

,

7 p.m.