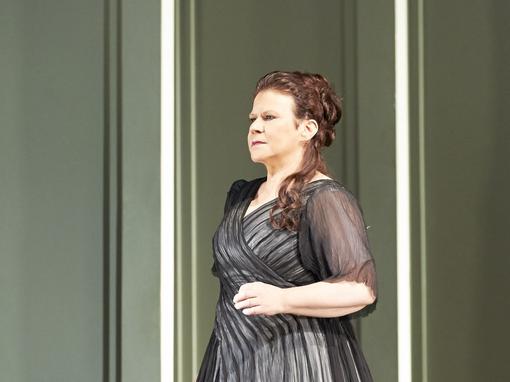 Ariadne auf Naxos
Direction: Sven-Eric Bechtolf
Stage design: Rolf Glittenberg
Costumes: Marianne Glittenberg
Light design: Jürgen Hoffmann
The satisfaction and elation that Strauss and Hofmannsthal experienced on completion of the second version of Ariadne auf Naxos was matched equally by the arduousness of its creation. The first version, a one-act opera Ariadne auf Naxos written to be performed after Molière's Le Bourgeois Gentilhomme, proved rather impracticable for most theatres. In place of the Molière play, Strauss and Hofmannsthal wrote the prologue that portrays the few minutes immediately before a performance of the opera Ariadne "at the home of the richest man in Vienna". It was this version, premièred at the Wiener Staatsoper, that finally made the work an international success.
Tickets can be ordered immediatly on the Internet: www.wiener-staatsoper.at
Remaining non-assogned tickets can normally be purchased two month before the performance date (e.g. on 1st September for 1st November, on 30th September for 30th November. Tickets for performances between 1st and 30th September will be sold from 1st to 30th May and for 1st to 31st October from 1st to 30th June)
- via Internet: www.staatsoper.at, www.culturall.com
- for credit card holders: Tel: +43 1 513 1 513, Mon. to Sun. 10 a.m. to 7 p.m.
- box office sales: Bundestheater ticket office (1., Operngasse 2), Burgtheater (1., Universitätsring 2), Volksoper (9., Währinger Strasse 78): Mon. to Fri. 8 a.m. to 6 p.m., Sat., Sun. and holidays: 9 a.m. to 12 noon
Standing room tickets are sold starting 80 minutes before curtain time at the standing room box office (entrance Operngasse) only.
Venue
Opernring 2
1010
Wien
Current Dates
Thu.

23 Nov 2017

,

7 p.m.

Sun.

26 Nov 2017

,

7 p.m.

Wed.

29 Nov 2017

,

7 p.m.