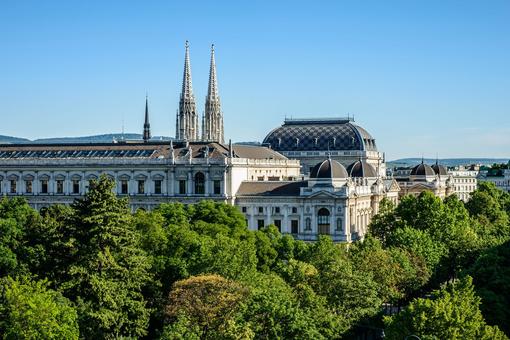 International New Year's Eve Run 2021
Kid's & Family Tip
The 5.3 km New Year's Eve run takes you round the historic city center, passing sights such as the Hofburg Palace, the Museum of Fine Arts, the Museum of Natural History, the Austrian Parliament, City Hall, the Burgtheater and the University of Vienna.
The starting pistol will be fired in front of Ringstrassengalerien at 11 a.m. on December 31 (Ringstraße Universitätsring 1, 1010 Wien, Höhe Universität Wien ).
Online registration by December 26, 2018, at www.pentek-payment.at
Registration in person on Dec. 27 and 28, 2021, 9 a.m.-1 p.m. each day, and on Dec. 29 and 30, 2021, 1 p.m.-6 p.m. each day at the
Wemove Running Store Wien Mitte
The Mall, Landstraße Hauptstraße 1b, 2. Stock , 1030 Wien.
Tickets & Info
LCC Vienna
Current Dates
Fri.

31 Dec 2021

,

11 a.m.