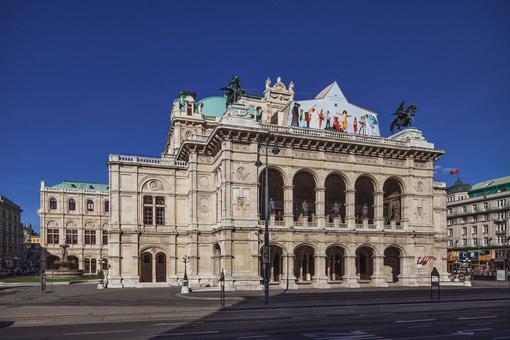 Tristan und Isolde
Direction: David McVicar
In Richard Wagner's Tristan und Isolde, which was premièred in 1865 in Munich, many biographic threads come together: Wagner's love for Mathilde Wesendonck, his preoccupation with Schopenhauer, his years of researching mediaeval literature. At the same time, this "drama in three acts" became a key work in opera history, influencing numerous other artists – not just composers – and maintaining to this day the nimbus of the extraordinary, also thanks to Nietzsche's description of it as the "actual opus metaphysicum of all art".
Tickets can be ordered immediatly on the Internet: www.wiener-staatsoper.at
Advance ticket sales start two month before the performance date (e.g. on 1st September for 1st November, on 30th September for 30th November. Tickets for performances between 1st and 30th September will be sold from 1st to 30th May and for 1st to 31st October from 1st to 30th June)
- via Internet: www.staatsoper.at, www.culturall.com
- for credit card holders: Tel: +43 1 513 1 513, Mon. to Sun. 10 a.m. to 9 p.m.
- box office sales: Bundestheater ticket office (1., Operngasse 2), Burgtheater (1., Universitätsring 2), Volksoper (9., Währinger Strasse 78): Mon. to Fri. 8 a.m. to 6 p.m., Sat., Sun. and holidays: 9 a.m. to 12 noon
Standing room tickets are sold starting 80 minutes before curtain time at the standing room box office (entrance Operngasse) only.
Venue
Opernring 2
1010
Wien
Current Dates
Sun.

12 Mar 2017

,

4:30 p.m.

Wed.

15 Mar 2017

,

5 p.m.

Sun.

19 Mar 2017

,

4:30 p.m.