Cavalleria rusticana / Pagliacci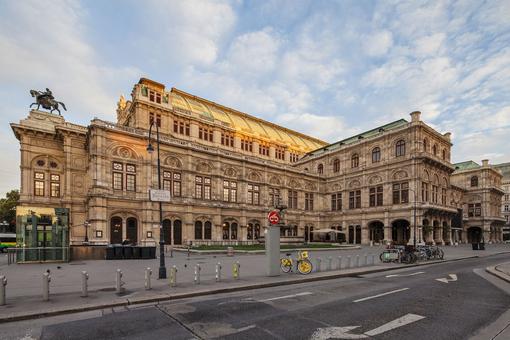 Musical direction: Daniel Harding
Production, stage and costumes: Jean-Pierre Ponnelle
Cavalleria rusticana
Melodrama in one act

After the sensational success of its 1890 premiere, Mascagni's Cavalleria rusticana set off to conquer all the world's greatest stages with a speed not seen before in the history of opera. The emotional appeal of the seemingly folkloric musical language, the lavish melody and the concise dramaturgy of the subject taken from the verismo movement, which depicts love, passion, adultery, jealousy and honour killings in the Sicilian peasant milieu, ensured that this one-act opera has enjoyed unwavering popularity to this day. Cavalleria rusticana has also been in the Vienna State Opera's repertoire for a near-continuous stretch since 1891.

Pagliacci
Dramma in a prologue & two acts

Inspired by Cavalleria rusticana, Leoncavallo created the prototype of a musical verismo work in a mere few months in 1892 with Pagliacci: the prologue already lets the audience know that true, unexaggerated life is about to be performed on stage. The legendary Jean-Pierre Ponnelle was involved in two State Opera productions of this impactful tragedy of an acting troupe culminating in a deadly showdown motivated by jealousy: For the premiere in 1959 he created a highly acclaimed stage set and the costumes, and for the 1985 production shown here, which has since advanced to become a classic, he also wore the director's hat. The plot has been moved to the 1930s and stands out both for its atmospheric detail and for its precise psychological character representations.
Venue
Opernring 2
1010
Wien
Current Dates
Thu.

15 Jun 2023

Mon.

19 Jun 2023

Sat.

24 Jun 2023

Tue.

27 Jun 2023