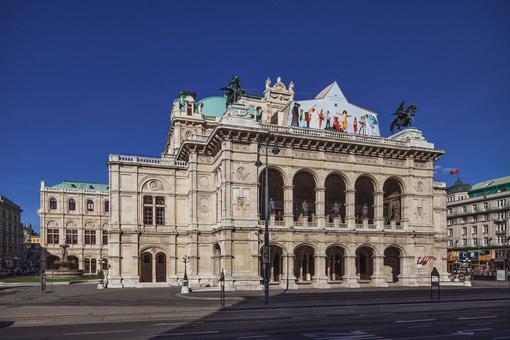 Peter Grimes
Direction: Christine Mielitz
Stage and costumes: Gottfried Pilz
As so often with the works of Benjamin Britten, this is the story of an outsider who suffers from the pressure exerted by society, and is finally destroyed by it. Peter Grimes, set in a fishing village in the East of England, is a timeless parable about persecution, spiritual loneliness, and an attempt to find one's place in society. This production under the stage direction of Christine Mielitz tells this story lucidly and without embellishment, revealing the tormented soul of the title figure with a cold
brutality. Following the revival of Billy Budd in 2011, the Wiener Staatsoper shows now another revival of this English composer's major operas – a contribution to the 2013 Britten Centenary!
Tickets can be ordered immediatly on the Internet: www.wiener-staatsoper.at
Advance ticket sales start two month before the performance date (e.g. on 1st September for 1st November, on 30th September for 30th November. Tickets for performances between 1st and 30th September will be sold from 1st to 30th May and for 1st to 31st October from 1st to 30th June)
- via Internet: www.staatsoper.at, www.culturall.com
- for credit card holders: Tel: +43 1 513 1 513, Mon. to Sun. 10 a.m. to 9 p.m.
- box office sales: Bundestheater ticket office (1., Operngasse 2), Burgtheater (1., Universitätsring 2), Volksoper (9., Währinger Strasse 78): Mon. to Fri. 8 a.m. to 6 p.m., Sat., Sun. and holidays: 9 a.m. to 12 noon
Standing room tickets are sold starting 80 minutes before curtain time at the standing room box office (entrance Operngasse) only.
Venue
Opernring 2
1010
Wien
Current Dates
Tue.

13 Dec 2016

,

7:30 p.m.

Fri.

16 Dec 2016

,

7:30 p.m.

Sun.

18 Dec 2016

,

7:30 p.m.

Wed.

21 Dec 2016

,

7 p.m.