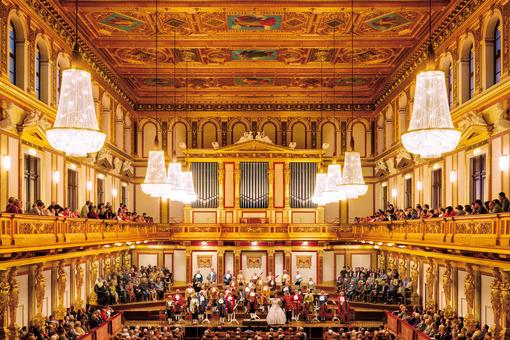 Vienna Mozart Orchestra
The Vienna Mozart Orchestra and internationally renowned singers and soloists - all in magnificent historical costumes and wigs - create a special atmosphere in Vienna's largest and most famous concert halls. The choice of works gives an impression of an authentic concert of the baroque era. In the style of "musical academies", as concerts were known in Mozart's time, the audience enjoy single movements from symphonies and solo concertos, as well as operatic overtures, arias and duets from especially popular and well-known works.
The concerts take place at the Golden Hall or Brahms Hall of the Musikverein.
Venue
Musikvereinsplatz 1
1010
Wien
Current Dates
Fri.

15 Apr 2022

,

8:15 p.m.

Sun.

17 Apr 2022

,

3:30 p.m.