Europa Galante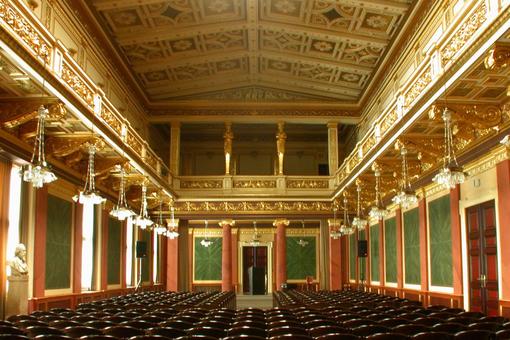 Europa Galante
Fabio Biondi, conductor and violin

Andrea Rognoni, violin
Alessandro Andriani, violoncello
Paola Poncet, harpsichord
Giangiacomo Pinardi, théorbo

Apoteosi e follia
Antonio Vivaldi: Sonata for two violins and basso continuo in D minor, RV 63, "La Follia
François Couperin: Trio sonata "Le Parnasse, ou l'Apotheose de Corelli
Michele Mascitti: Sonata in D major, op. 5/12, "Psyché
Arcangelo Corelli: Sonata in G minor, op. 5/12 for violin and basso continuo, "La Follia
Carl Philipp Emanuel Bach: Sonata , Wq 161/1, "Sanguineus et Melancholicus"


Venue
Brahms-Saal
Musikvereinsplatz 1
1010
Wien
Current Dates
Wed.

28 Feb 2024

,

7:30 p.m.