Ballett: Les Sylphides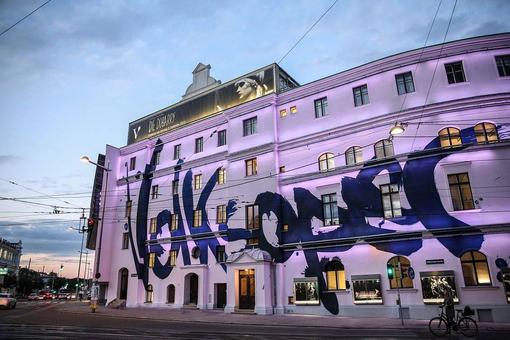 Ballets by Michel Fokine, Adi Hanan and Uwe Scholz

Premiere: May 8, 2024
The world premiere of Les Sylphides as part of the first Paris season of Serge Diaghilev's Ballets Russes in 1909 caused a great stir, with Tamara Karsavina, Anna Pavlova, Alexandra Baldina and Vaslav Nijinsky as the soloists. Its choreographer, Michel Fokine, had created the world's first "ballet blanc" – a ballet without a clear narrative – to a score of music by Frédéric Chopin. In a highly poetic atmosphere, as if sleepwalking, he revealed images of a young man who meets the wondrous sylphides in a mystic wood. In the extended version of the work that had been performed in St. Petersburg in 1907 as Chopiniana, Fokine succeeded in discovering the foundation stone for contemporary dance in the fairytale magic of Romantic ballet.
In Eden, the young Israeli choreographer Adi Hanan tackles one of the most famous stories in the Bible – Adam and Eve in the garden of Eden – and confronts wild, animalistic visions of paradise with an inquiry into the loss of innocence and human beings' awareness of our own bodies.
Uwe Scholz is one of the most significant German choreographers and in his relatively brief working life – cut short by his early death at the age of 45 – he created a wide-ranging body of work. The ballets of this empathetic visionary have one thing in common: Scholz's reverence for music. Dance and composition interact closely and in their shared rhythm they create unique ballet worlds. Jeunehomme, choreographed in 1986 for Les Ballets de Monte-Carlo, is still considered one of the choreographer's most important creations. In timeless classical dance to Mozart's Piano Concerto No. 9 in E-flat major KV 271, the ballet presents images of surrender and doubt, intimacy and distance and combines powerful drama with a lightness of touch. Here it will be seen again for the first time since its world premiere with the stage and costume designs by Karl Lagerfeld, which beautifully capture the spirit of Mozart's time from the perspective of the contemporary couturier.
Les Sylphides
Choreography: Michel Fokine
Music: Frédéric Chopin
Eden (Uraufführung)
Choreography: Adi Hanan
Music: Franz Schubert, Arvo Pärt
Jeunehomme
Choreography: Uwe Scholz
Music: Wolfgang Amadeus Mozart


Venue
Währinger Straße 78
1090
Wien
Current Dates
Wed.

08 May 2024

,

7 p.m.

Sat.

11 May 2024

,

7 p.m.

Mon.

13 May 2024

,

7 p.m.

Fri.

17 May 2024

,

7 p.m.

Wed.

22 May 2024

,

7 p.m.

Sun.

26 May 2024

,

6 p.m.

Thu.

30 May 2024

,

6 p.m.