MQ Summer Season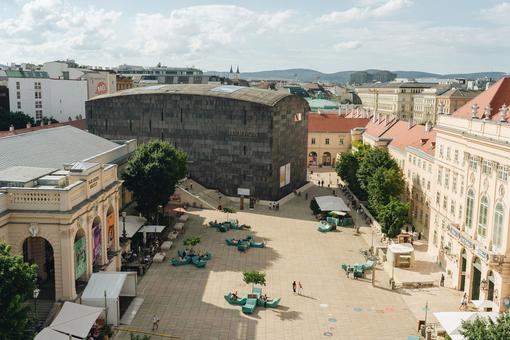 SUMMER PARTY

Thursday, May 25, 2023
Starting with free admission to Architekturzentrum Wien, Leopold Museum, mumok (17.00-19.00 each) as well as Kunsthalle Wien (17.00-21.00).
6.30 p.m.: Voguing performance by the mumok
7.30 p.m.: Opening of the work "converter" by Judith Fegerl - she arranges sculptures about four meters high out of steel and photovoltaic modules.
1945 pm: Concert by EsRAP & Gasmac Gilmore
21.15 h: Concert by Clara Luzia

OPENING WEEKEND
Friday, May 26, 2023
Body and movement as a choreographic musical instrument can be experienced at the intervention of MONSTERFRAU aka Lena Wicke-Aengenheyster at 7:00 pm.

Saturday, May 27, 2023
The cultural association VLAN (Vienna Local Area Network) streams contemporary (non-)club music live from the Summer Stage as an internet radio station from 19.00 with a focus on empowerment of marginalized groups.

Sunday, May 28 & Monday, May 29, 2023
At the cooking-art party tECnOkitchen, both starting at 7 p.m., hosts Inessa Contessa, Eddie Dunjua and Tomas Zierhofer-Kin will let visitors:inside dance together with guests into a possible shared world of tomorrow, on May 28 with Benschi and DJ Kjaer, on May 29 with Cucina Alchimia and DJ Bernd Amann.
Venue
Museumsplatz 1
1070
Wien
Tickets & Info
Detailliertes Programm / detailed program: