Parliament - Architecture Tour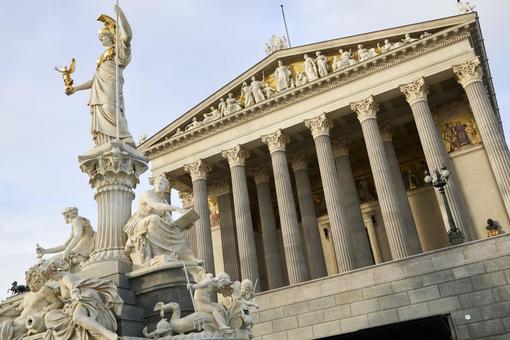 The tour gives a brief outline of the history of the parliament and the renovation of the building.
Among other things, the tour leads to the historic session hall, the Federal Council chamber and the newly designed National Council chamber.
Guided tours in English:
Mon-Sat at 11.45 and 13.45

Registration and photo ID required!


Venue
Dr.-Karl-Renner-Ring 3
1010
Wien
Tickets & Info
Anmeldung / Registration:
Current Dates
Mon.

11 Dec 2023

Tue.

12 Dec 2023

Wed.

13 Dec 2023

Thu.

14 Dec 2023

Fri.

15 Dec 2023

Sat.

16 Dec 2023

Mon.

18 Dec 2023

Tue.

19 Dec 2023

Wed.

20 Dec 2023

Thu.

21 Dec 2023
All dates
All Dates
December

Mon.

11 Dec 2023

Tue.

12 Dec 2023

Wed.

13 Dec 2023

Thu.

14 Dec 2023

Fri.

15 Dec 2023

Sat.

16 Dec 2023

Mon.

18 Dec 2023

Tue.

19 Dec 2023

Wed.

20 Dec 2023

Thu.

21 Dec 2023

Fri.

22 Dec 2023

Sat.

23 Dec 2023

Fewer dates