Final concert Masterclass Thomas Schultz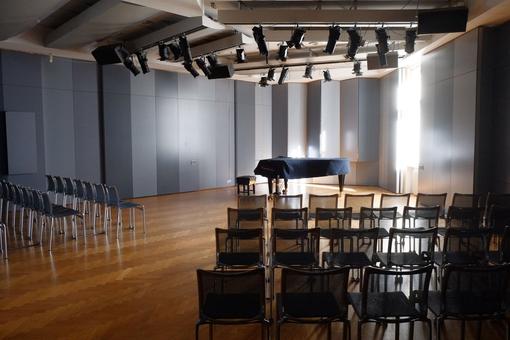 Participants the Masterclass Thomas Schultz, Stanford University

Arnold Schoenberg: Suite for piano op. 25
Six little piano pieces op. 19
Piano pieces op. 33 a and b
Anton Webern: Variations for piano op. 27
Olivier Messiaen: Regard de l'Esprit de joie from: Vingt regards sur l'enfant Jésus
Franz Schubert: Rondo in A major D 951
Military march D major D 733 No. 1
Fugue in E minor D 952
Marche Caractéristique C major D 886 No. 1

For the fifth time, Thomas Schultz, Professor of Piano at Stanford University, will give a master class at the Arnold Schönberg Center. His students will present a program that includes Schönberg's piano works, Anton Webern's expressive variations, Olivier Messiaen's grandiose piano music, and classics by Franz Schubert for piano four hands.


Venue
Zaunergasse 1-3
1030
Wien
Current Dates
Thu.

11 May 2023

,

6:30 p.m.