Cornelia Horak, soprano • Biliana Tzinlikova, piano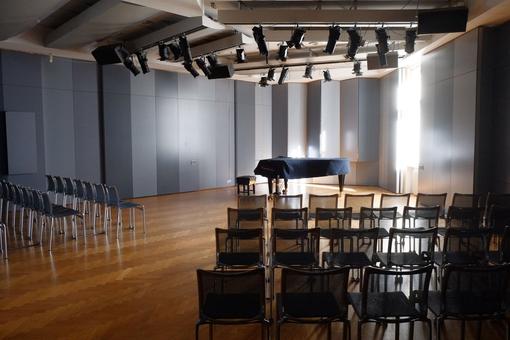 Cornelia Horak, soprano
Biliana Tzinlikova, piano
Christoph Wagner-Trenkwitz, moderation and recitation

Alma Mahler-Werfel: Selected songs
Wolfram Wagner: Songs on texts by Mascha Kaléko (premiere)
Arnold Schönberg: Song of the wood pigeon
Pauline Viardot-García from: 12 settings of Russian texts; Rossignol, rossignolet; Five Tuscan poems

Poems by Ingeborg Bachmann, Sapppho, Hilde Domin, Christine Busta, Madeleine Gustaffson and others.


Is the song really a male domain? Not at all. Made famous as a composer's wife, Alma Mahler took lessons with Alexander Zemlinsky and staged ambitious rehearsals of vocal chamber music during her training. The oeuvre of singer, pianist and composer Pauline Viardot-García includes several challenging song cycles. These works are joined by Arnold Schönberg's "Song of the Wood-Dove" and the premiere of a cycle by Wolfram Wagner based on poems by Mascha Kaléko. The program is supplemented with texts – read by a male reciter – by Ingeborg Bachmann, Christine Busta, Hilde Domin, Madeleine Gustafsson, and the primordial mother of all poetesses, Sappho.


Venue
Zaunergasse 1-3
1030
Wien
Current Dates
Thu.

04 May 2023

,

6:30 p.m.