A1 CEV EuroBeachVolley Vienna 2023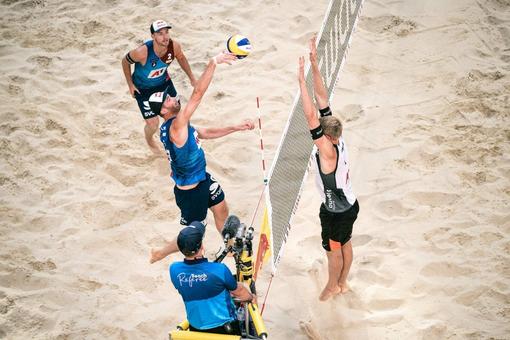 From August 2 to 6, the stars of the beach volleyball world will fight for the medals of the A1 CEV EuroBeachVolley Vienna 2023 vulgo A1 CEV European Beach Volleyball Championships. After the history-making World Championships in 2017, the European Championships in 2021 and the premiere of the Nations Cup this year, the Austrian capital will once again become a beach hotspot!

At the beginning of August next year, the best European teams, 32 each in the women's and men's tournament, will meet to play out the prize money totaling 200,000 euros among themselves, in addition to podium places. The best beach fans in the world can once again look forward to hot summer games in the heart of the Danube metropolis.
Current Dates
Wed.

02 Aug 2023

Thu.

03 Aug 2023

Fri.

04 Aug 2023

Sat.

05 Aug 2023

Sun.

06 Aug 2023