Chamber Music • Concerts of the Wiener Symphoniker in the Kunsthistorischen Museum Wien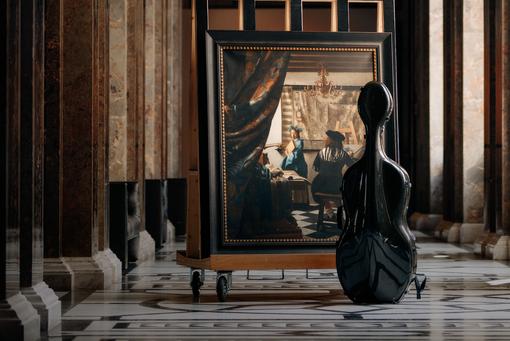 In this concert, join SymphonicBrass Trio Vienna in celebrating the beauty and harmony in the works of Bach and Purcell, whose athleticism is reflected in the artwork of Giorgione, Fra Bartolommeo or Bernardo Bellotto.

Symphonic Brass Trio Vienna
Christian Löw, trumpet
Markus Obmann, horn
Wolfgang Pfistermüller, trombone

Johann Sebastian Bach: "Wachet auf, ruft uns die Stimme", cantata BWV 140 (arrangement for brass trio and voice: Christian Löw)
"Herr, Jesu Christ, Du höchstes Gut", Sonata BWV 1114 (arrangement for bras trio: Christian Löw)
Daniel Muck: "Inventions"
Tielmann Susato: Renaissance dances from Antwerp (arrangement for bras trio: Christian Löw)
Martin Rainer: "Shadows", for trumpet solo
Henry Purcell: Intrada, minuet, gavotte from Four movements for brass trio

Schedule:
18:00 or 18:30 (free choice): Guided tour (30 minutes)
19:30: concert start

Tickets:
The ticket price includes the museum admission on the day of the event (excl. special exhibitions), the guided tour and the concert.
Venue
Bassano-Saal
Maria-Theresien-Platz
1010
Wien