Advent market at Palais Liechtenstein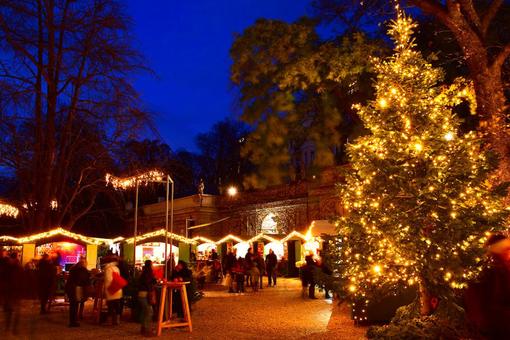 Family
The garden palace of the princely Liechtenstein family in Vienna's 9th district offers a unique setting for a special kind of Christmas magic.

The scent of Christmas cookies, punch & mulled wine and roasted almonds then drifts through the park again. Around 25 exhibitors invite you to stroll, walk and enjoy handicrafts, traditional items, jewelry and all kinds of lovely things in lovingly decorated huts.

A highlight for the little ones is the historical horse carousel from Ringelspiel Freddy.
Venue
Fürstengasse 1
1090
Wien
Current Dates
Wed.

30 Nov 2022

Thu.

01 Dec 2022

Fri.

02 Dec 2022

Sat.

03 Dec 2022

Sun.

04 Dec 2022

Mon.

05 Dec 2022

Tue.

06 Dec 2022

Wed.

07 Dec 2022

Thu.

08 Dec 2022

Fri.

09 Dec 2022
All dates
All Dates
November December

Thu.

01 Dec 2022

Fri.

02 Dec 2022

Sat.

03 Dec 2022

Sun.

04 Dec 2022

Mon.

05 Dec 2022

Tue.

06 Dec 2022

Wed.

07 Dec 2022

Thu.

08 Dec 2022

Fri.

09 Dec 2022

Sat.

10 Dec 2022

Sun.

11 Dec 2022

Mon.

12 Dec 2022

Tue.

13 Dec 2022

Wed.

14 Dec 2022

Thu.

15 Dec 2022

Fri.

16 Dec 2022

Sat.

17 Dec 2022

Sun.

18 Dec 2022

Mon.

19 Dec 2022

Tue.

20 Dec 2022

Wed.

21 Dec 2022

Thu.

22 Dec 2022

Fri.

23 Dec 2022

Fewer dates