Wien Modern 35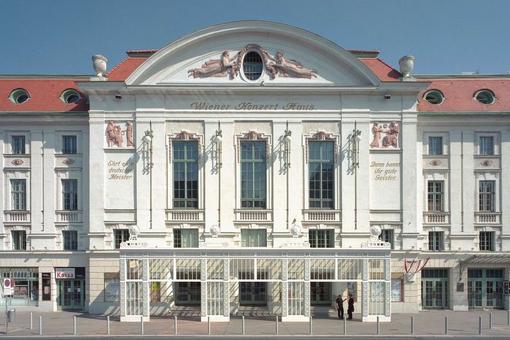 The 35th Wien Modern Festival will make Vienna an international platform for current artistic developments from October 29 to November 30, 2022. New music, including 57 world premieres and 20 Austrian premieres, will be performed at 25 venues in the city. The works are by 48 female and 65 male composers.
The festival theme: 100 attempts to grapple with complexity.
At different venues throughout Vienna.
Current Dates
Sat.

29 Oct 2022

Sun.

30 Oct 2022

Mon.

31 Oct 2022

Tue.

01 Nov 2022

Wed.

02 Nov 2022

Thu.

03 Nov 2022

Fri.

04 Nov 2022

Sat.

05 Nov 2022

Sun.

06 Nov 2022

Mon.

07 Nov 2022
All dates
All Dates
October

Sat.

29 Oct 2022

Sun.

30 Oct 2022

Mon.

31 Oct 2022

November

Tue.

01 Nov 2022

Wed.

02 Nov 2022

Thu.

03 Nov 2022

Fri.

04 Nov 2022

Sat.

05 Nov 2022

Sun.

06 Nov 2022

Mon.

07 Nov 2022

Tue.

08 Nov 2022

Wed.

09 Nov 2022

Thu.

10 Nov 2022

Fri.

11 Nov 2022

Sat.

12 Nov 2022

Sun.

13 Nov 2022

Mon.

14 Nov 2022

Tue.

15 Nov 2022

Wed.

16 Nov 2022

Thu.

17 Nov 2022

Fri.

18 Nov 2022

Sat.

19 Nov 2022

Sun.

20 Nov 2022

Mon.

21 Nov 2022

Tue.

22 Nov 2022

Wed.

23 Nov 2022

Thu.

24 Nov 2022

Fri.

25 Nov 2022

Sat.

26 Nov 2022

Sun.

27 Nov 2022

Mon.

28 Nov 2022

Tue.

29 Nov 2022

Wed.

30 Nov 2022

Fewer dates